Email Support
The most convenient and common way to contact us for help is to email us. JVSpin answers all questions 24 hours a day, 7 days a week at a single email address. To avoid problems with the region from which the question came, the support service works in plain English, if you do not speak this language, it will be convenient and not difficult to use a translator, you will be understood and help in any case. The whole JVSpin support service works in this language. To make it easier for you to understand what questions you should email technical support, here is a shortlist: 
If you need to confirm your game, personal account;
If you found any errors in the work of the site;
If you are wrongly credited a bonus or not credited at all;
If you have problems with making a deposit, withdrawing funds, or cashing out;
If you have any suggestions on how to improve the site;
If you complain about improper work;
If you have witnessed other players playing against the rules.
After you send an email, the support team will process your message in order and provide immediate recommendations for correcting the situation. Most often, the analysis time does not take more than one day, but delays are possible if the site is overloaded.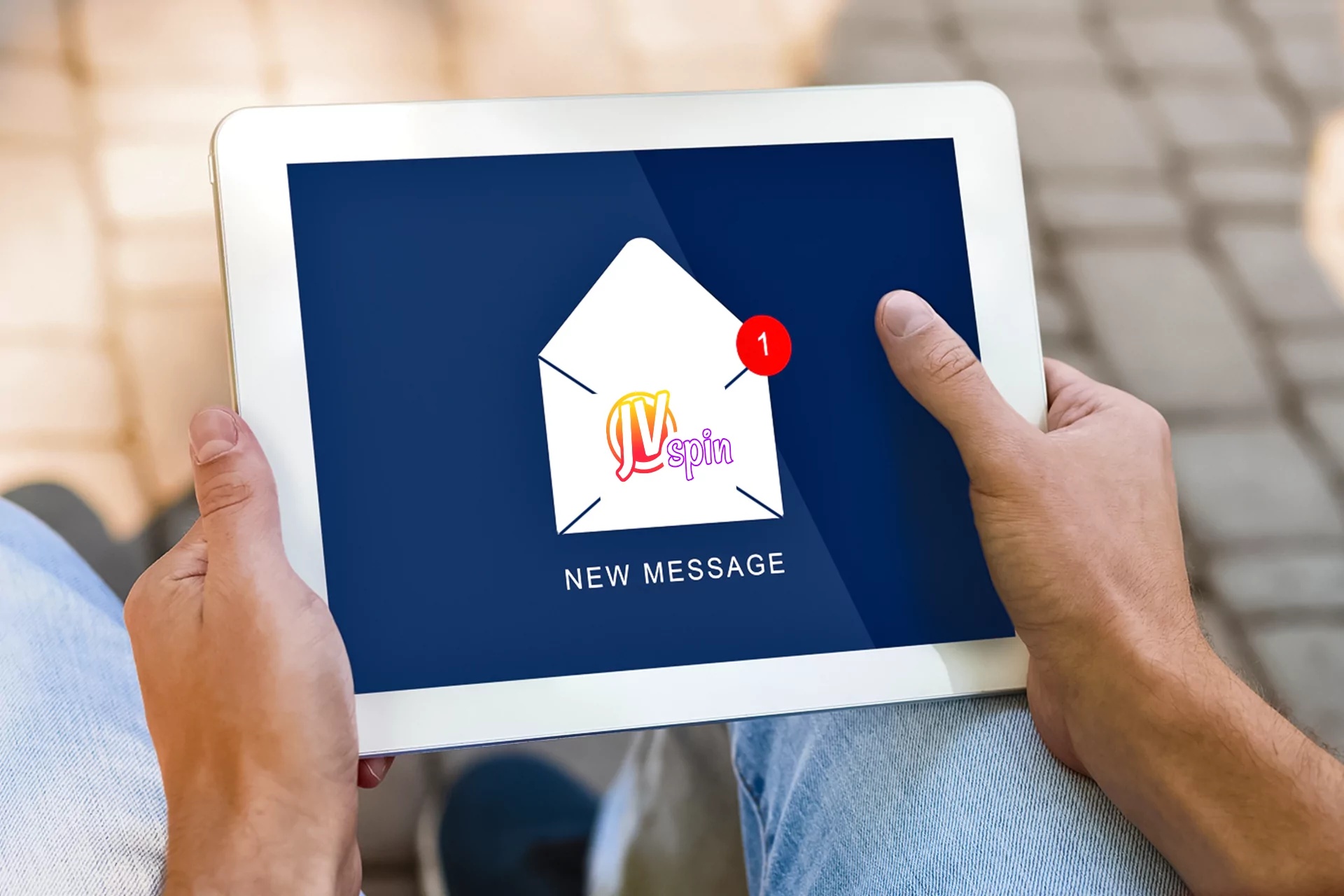 Hotline
If your problem requires immediate action and correction, we have set up a hotline especially for you. This is the fastest way to get in touch with JVSpin support. The hotline number has an international number, allowing you to call from literally anywhere in the world. The call to the JVSpin line is not free, this should not be forgotten. But you can not worry, as the money will be taken depending on your operator.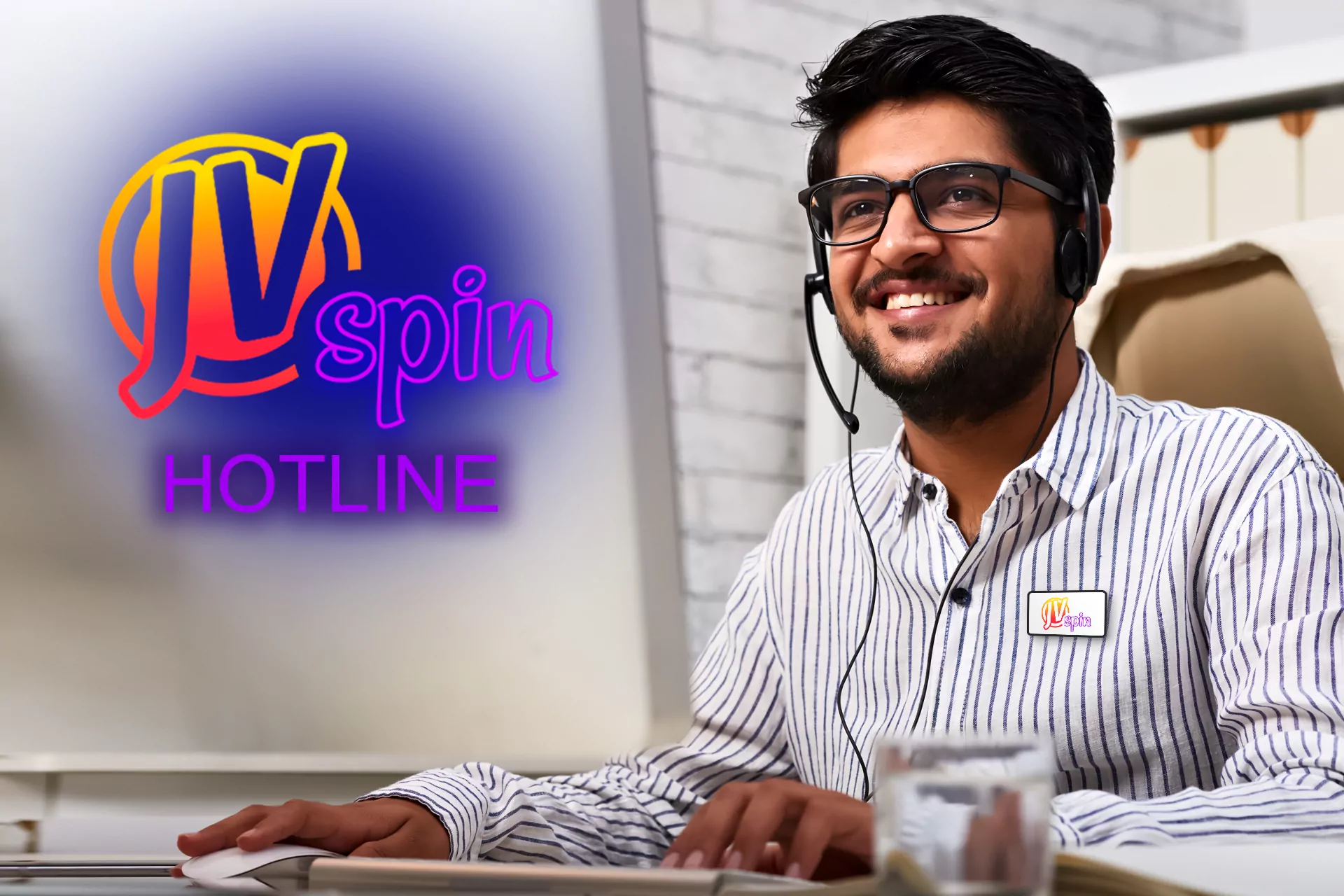 JVSpin Support Online
There is still an equally effective way to get support from us. You just need to write to our employees through the chat room on the official website. We can help you quickly figure out how to do this:
Open the official website in your browser. Then just go to the main page.
Open the chat window. In the right corner below you will find the icon you need.
Ask your question. You'll just need to specify your name and the question you want to solve with our help.
Often an operator will answer within a couple of minutes. But in some cases, it might take a little longer than you'd like.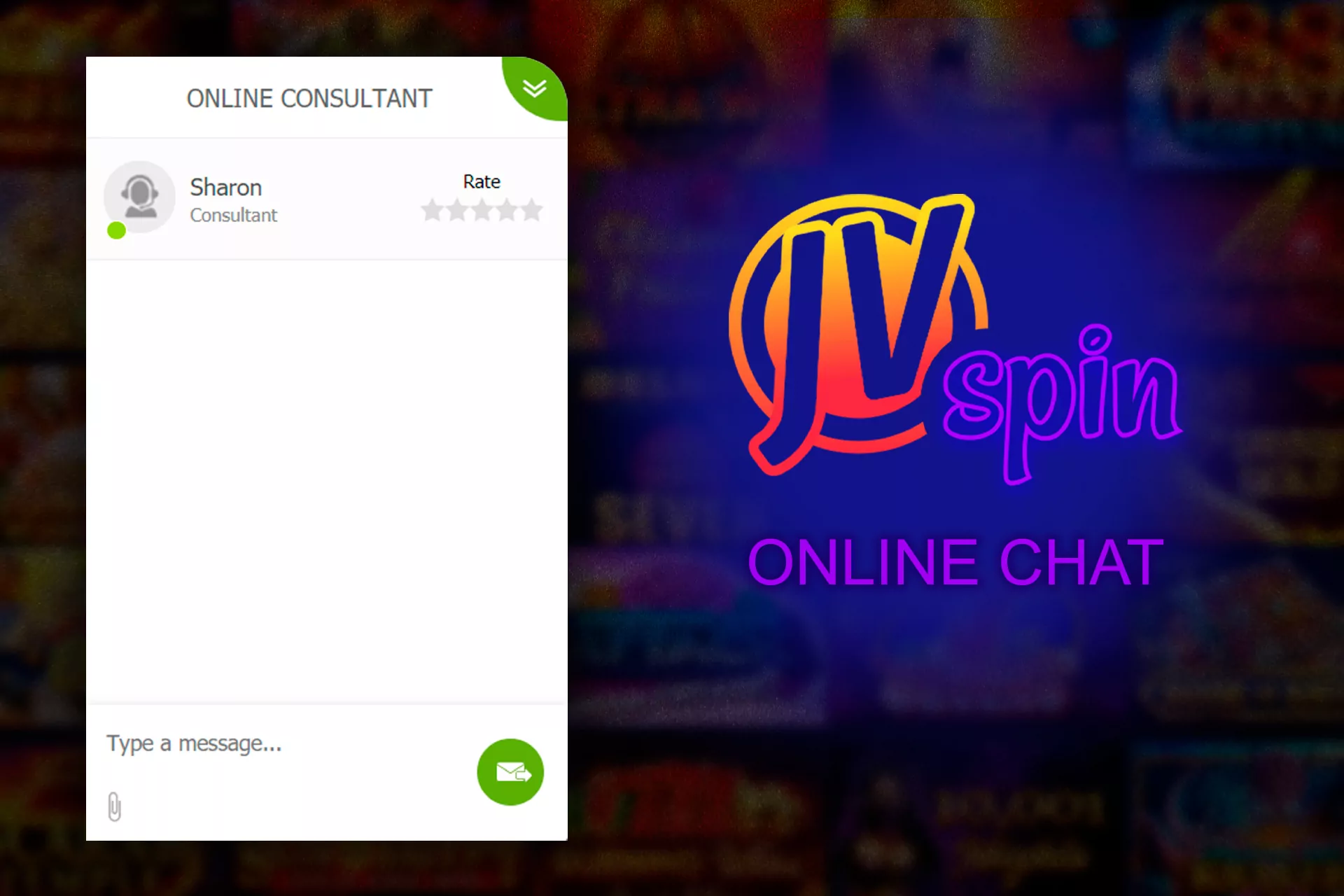 Tips for Contacting Customer Service
For your application to be processed as quickly as possible and for you to continue playing and betting with us, you need to know some very simple tips:
Do not be rude to our staff. This can lead to the blocking of your gaming account;
Detail your question. So the support service doesn't have to ask you for all the information, describe it yourself in all the colors. This will help resolve it in a short period;
Only communicate in one of the suggested ways. You don't need to send an e-mail and immediately call a hotline. It certainly won't speed up the process of resolving the issue;
Use the same email address everywhere. When contacting technical support, use the same email address that you used when you registered on the JVSpin platform.
All these tips will not significantly increase the speed of getting help from JVSpin about your problem, but they will make the support team's work easier.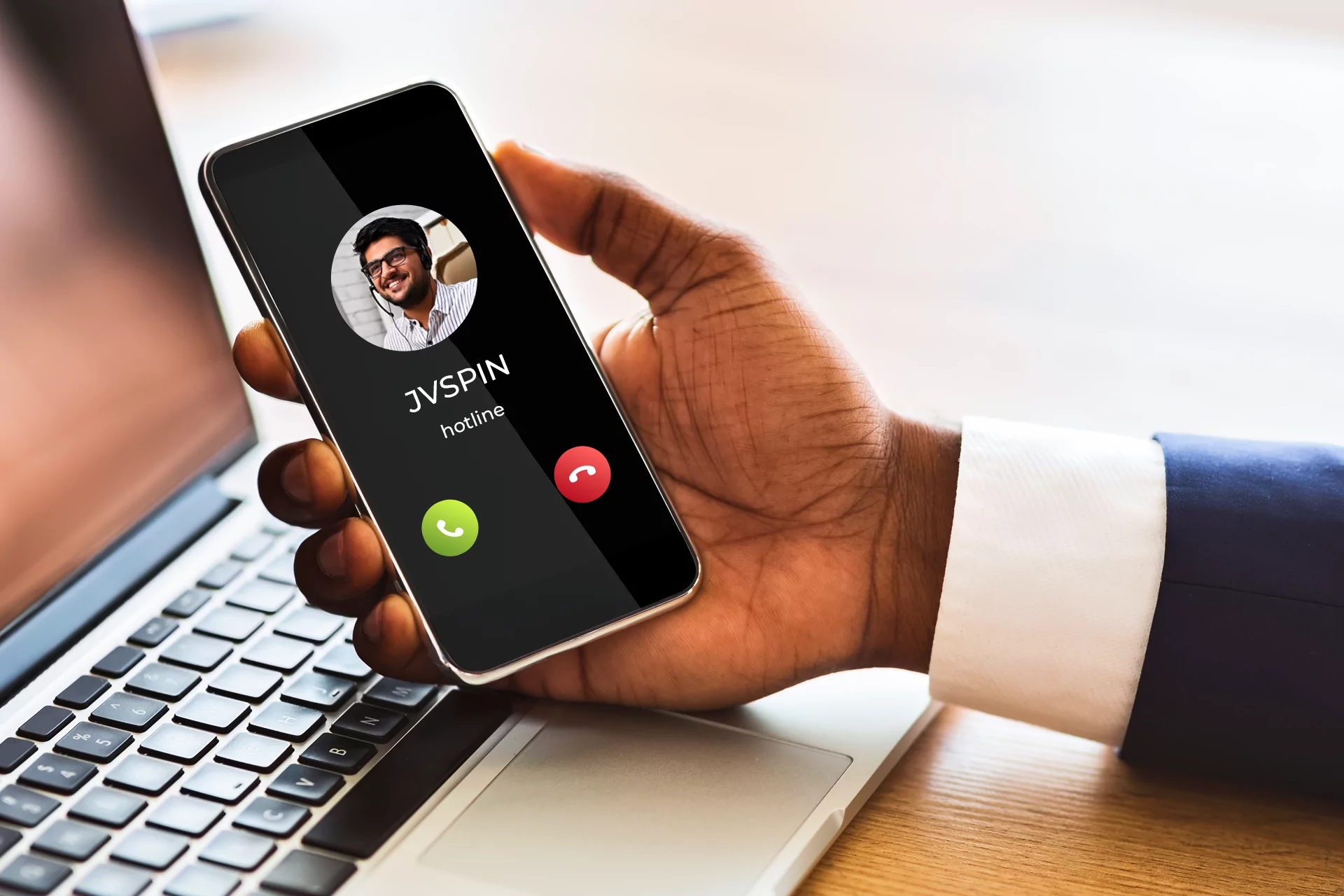 FAQ on the Site
Players sometimes need to be careful, because before you write to JVSpin technical support, you can find information in the frequently asked questions. The link to them is at the bottom of the page. There are a huge number of questions there that players have already asked, yours may already be on the list. Here are some of them:
How do I open a game account at JVSpin?
How do I quickly find information about my account?
How to deposit your game account correctly, and then withdraw money correctly?
What sports bets are available on the platform?
Is it legal to bet on this platform?
These are not all the questions that you will find answers to in this section of the JVSpin betting site.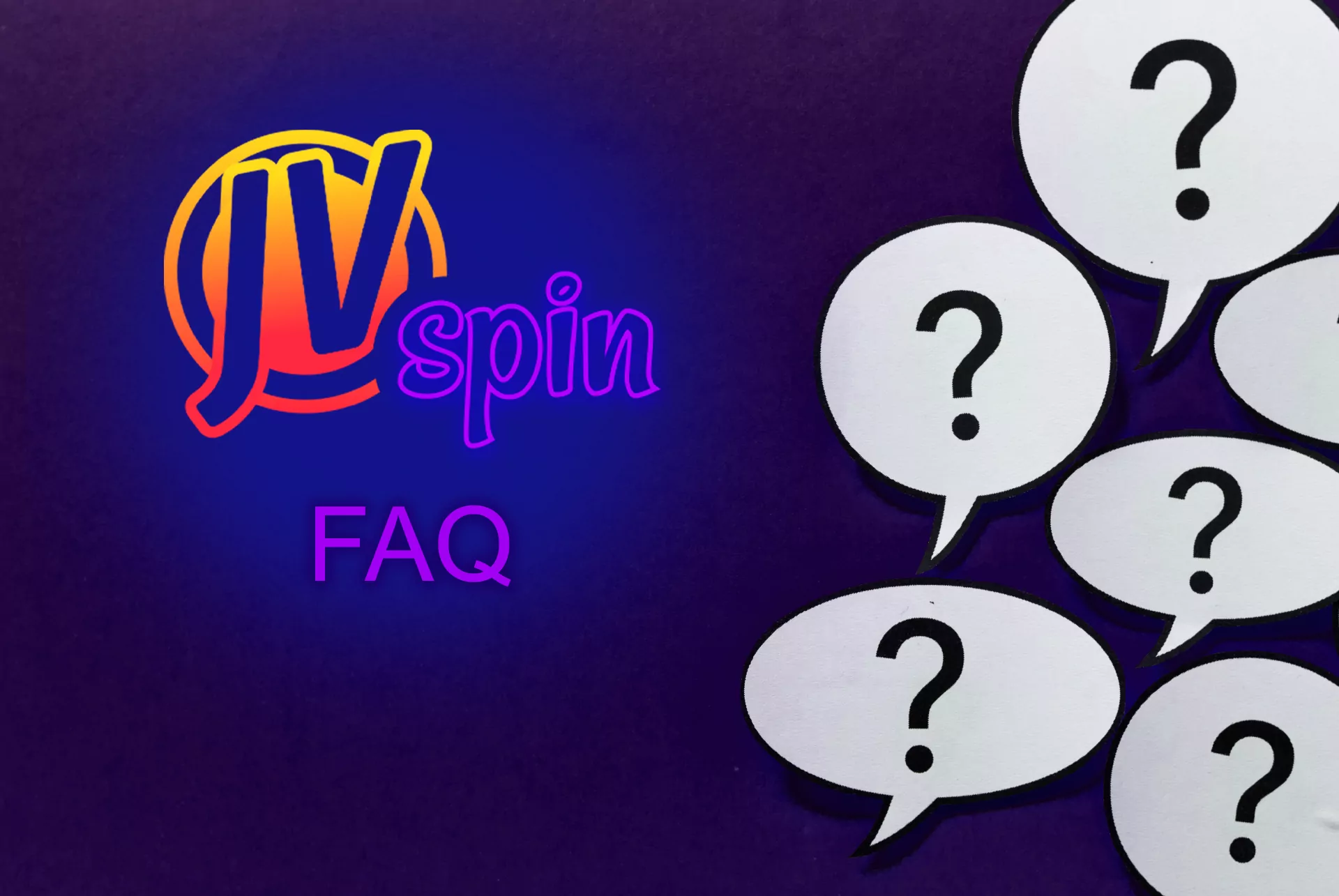 Updated: